Provide yourself with a peace of mind by creating habits and having your go-to concepts you live by.  Daily routines for success are an important part of planning towards what you want in your life!
1. Journal
How often do you find yourself taking some time to write in your journal? Gratitude is one of the top ways to journal releasing all positive thoughts on paper. Another way to journal is to be with your feelings. Have you ever felt sad? Confused? Joyful? Unloved? Those are all great reasons to a journal. Most importantly writing in your journal allows you to be with your feelings and actually acknowledge them. Often times we all try our best to avoid or suppress negative feelings. When we are happy we forget to SOAK those amazing memories in. Emotions can definitely get the best of you. Which is why this is one of the important daily routines for success.
2. Peace
Do you focus on peace? Removing all of the anxiety and allowing ourselves to find and be in peace. Actually promotes creativity and improves how your mind thinks and function. The human body is highly affected by stress and can actually reduce how long your lifespan can be. Have a weekly ritual you follow to remove the stress in your life.
3. Understand That Success Takes Time!
12 weeks is how long it takes to truly change anything. The bodies cellular biology changes in 3 months after starting a new diet or supplement. The mind follows the same rule. Have compassion for yourself and understand everything takes time! Trial and error, until you find your success! Don't get caught in being hard and critical on yourself!
4. Passion Is Your Fuel!
Have you ever wondered how some people keep working towards something, when they may not see any massive results? It's the passion inside of you that fuels you! Everyone who reaches a certain amount of success has a passion that fuels them forward! A passion so strong that even if you are left with nothing, you still feel a powerful pull towards doing one certain thing in your life.
5. Celebration and Feeling Fantastic!
It's easy to focus on what you need to improve in your life. But how often do you focus on the celebration? Checking in with yourself and seeing what is actually so amazing about YOU! Have at least one celebration a day, it's imperative and highly important as one of the daily routines for success. Boost your own confidence little by little every day! You will begin to find your own joy within! Celebration something is an important part of feeling amazing, building trust and joy within yourself.
6. STOP and BREATHE!
What do you do to create more peace in your life? Breathing is one of the simplest ways to check in with your peace metre. Breathing allows your body to relax. Its how we tell our brain and cell's that everything is okay!  Have a simple routine where in the morning and evening, when you take some time to breathe. Tell your body that everything is okay! Peace clears the mind and allows you to process thoughts much faster.
7. Plan Ahead!
Take a look at what your intentions are and plan ahead for the future! Have a long-term plan and break it down to short-term weekly goals.  Don't overwhelm yourself with too many plans and make sure the plan is attainable. Keep your commitment and agreement with yourself to complete your plan! Most importantly trust yourself your intuition always knows what the right amount of action is for you! This is absolutely one of the daily routines for success you should be checking in with every day! Take effective steps you accomplish your plan!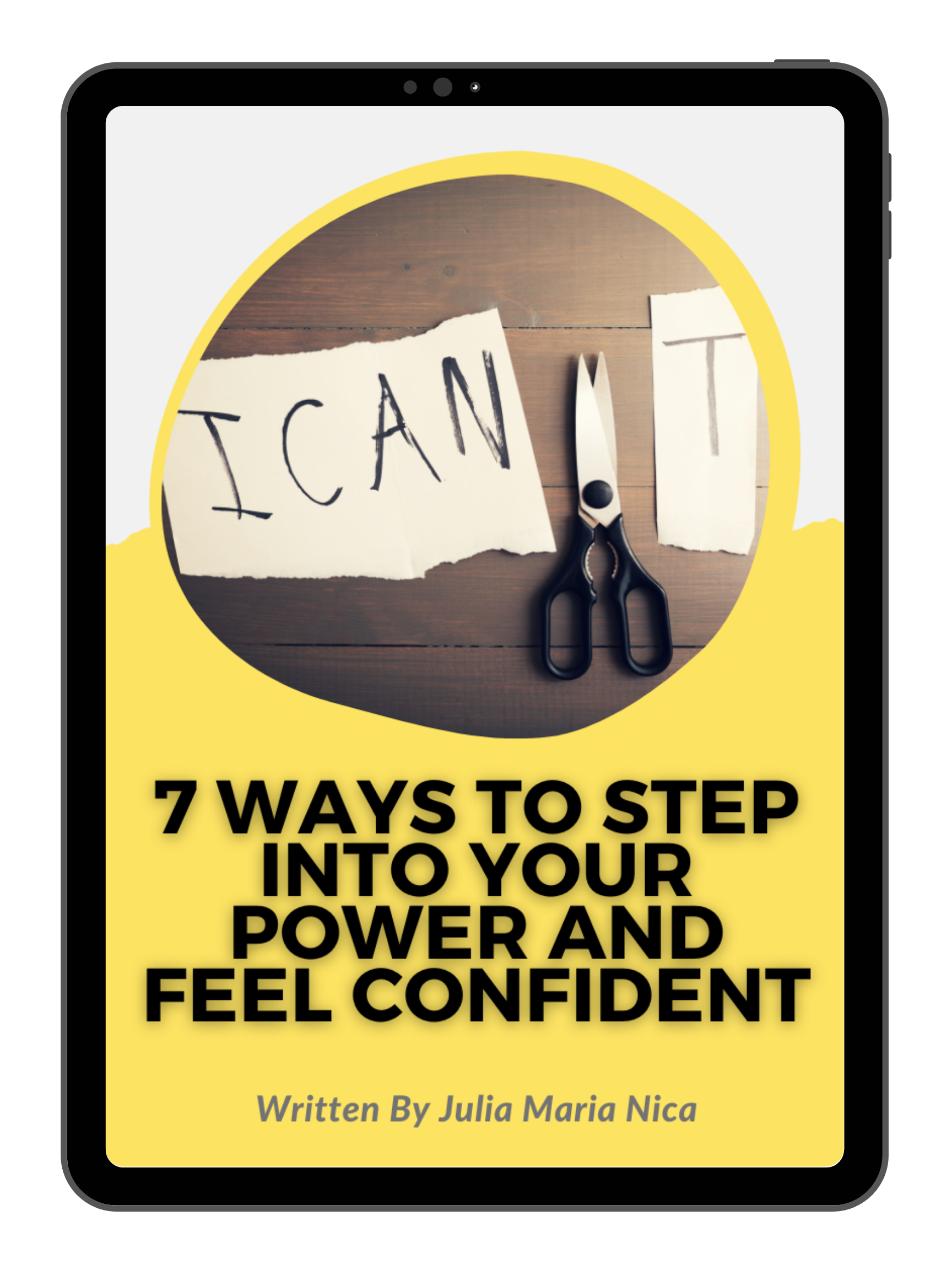 Grab your free copy!
7 Ways To Step Into Your Power & Feel Confident.
Build a better connection with yourself & others.
Build a strong mindset & feel more confident.
Lead with a new perspective of yourself & others.