Let's talk about collagen induction treatment also know as skin CIT. This is something I gained on my acne journey. I was so determined to find a solution that would work on my skin at home to reduce scarring. This was one of my most exciting findings.
Growing up I was once told that after I scar… there is no cure to remove those scar. As you can imagine after having cystic acne all over my face, I was devastated to think that I would always have scars on my face, but I decided I would stay solution-focused. This was when I came across the micro-needling, derma rolling & derma pen solution. It changed my face, let's just say!
What Is Collagen Induction Therapy (CIT)?
Collagen induction therapy (CIT) is a minimally-invasive procedure that improves the appearance of scars, fine lines, and wrinkles. It's also known as, Microneedling, Derma Rolling or Skin Needling. Skin CIT uses 20 – 100 little needles at various sizes, it breaks the skin surface to stimulate collagen and elastin under the skin. It is easy to buy & use at home.  The treatment has become quite popular in skincare because it is safe and effective.
Top Benefits of Collagen Induction Therapy:
Help's to remove of reducing scarring on the face & the body.
Skin CIT help reduces sunspots or also called age spots.
Removes the appearance of large pores.
Tightens skin making it appear more youthful.
Assists in evening out the skin tone.
It's easy to use a Dermapen or Derma roller at home.
Recovery takes from 1 day – 3 weeks. It depends on the depth & size of the needle.
Inexpensive to buy & use at home. (The treatment can cost from $100 to $700 per session.
How Collagen Induction Therapy Works:
Using 20 – 100 little needles (needles depend on the type of roller or dermapen you use) the roller/pen disrupts the skin surface, therefore allowing for the cells to regenerate.
As the needles break the surface, blood promotes collagen to come to the surface of the skin and help reduce scaring & fine lines.
The skin takes about 3 days to visually heal.
The healing period asks that you wait for 2 – 3 weeks in between at-home treatments.
Healthline has some awesome fast facts about micro-needling make sure to check them out.
Below is an example Micro Needling Therapy System (MTS):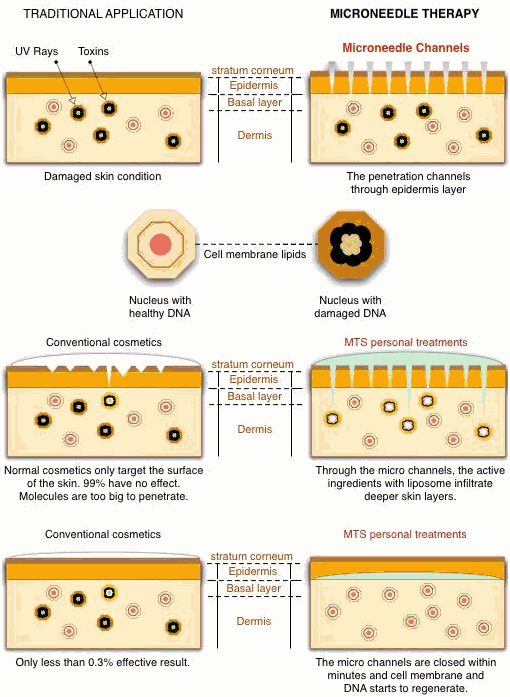 What Product CIT Do I Buy?
The derma roller is an older technology. This is the first scar solution I used. As they are still sold online but less frequently.
As soon as I learnt about the dermapen, I bought one for myself.
Derma Roller Pros:
Inexpensive, you can buy one for $20.
yself.
Derma Roller Cons:
Derma rollers penetrate the skin at an angle.
It can lengthen the time it takes to heal.
Some say it can damage the nerves in the face is large needle size is used without expert help.
It is hard to find them as frequently nowadays.
.
Dermapen Pros:
It penetrates the skin straight on.
Faster healing time.
It has multiple needle sizes that you can set it to.
Dermapen Cons:
 Fewer needles & may take longer to cover the whole circumference of the face.
As soon as I learnt about the dermapen, I bought one for myself. I find it just as easy to use, if not even easier. I love that I can use different needle-sized on different parts of my face and that everything is in one product.
Love Julia's Content? Subscribe to get new blog updates from Julia!
What You'll Need To Start Microneedling At Home:
1. Derma Roller / Dermapen (Start with a .5mm needle then work your way up to 1.5mm or 2mm needle):
Buy the Dermapen now on Amazon.ca or Amazon.com
2. Numbing Cream (Optional, if you can handle a little poke.. you can do it without the numbing cream):
Buy the Numbing Cream now on Amazon.ca or Amazon.com
3. Vitamin C Serum (This helps with healing):
Buy The Body Shop Vitamin Serum now on Amazon.ca or Amazon.com
Keep Learning About Other Healthy Skin Remedies.
If you're suffering from acne scarring, acne, sunspots or any other kind of skin ailments. Keep doing your research & learning about what may help you.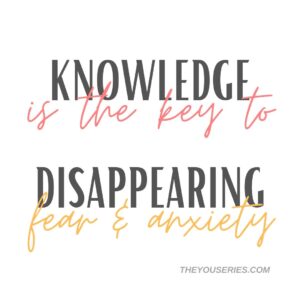 I found resources that taught me to also use Essential Oils & Supplements as support for healthy, glowing skin and it's
also proved to be extremely effective.
There are always solutions if you look for them. Anytime you find yourself suffering from something, regardless if it's physical or emotional pain. It's always important to do the mental work on yourself. Stay positive, create intentions, keep dreaming & keep being solution-focused!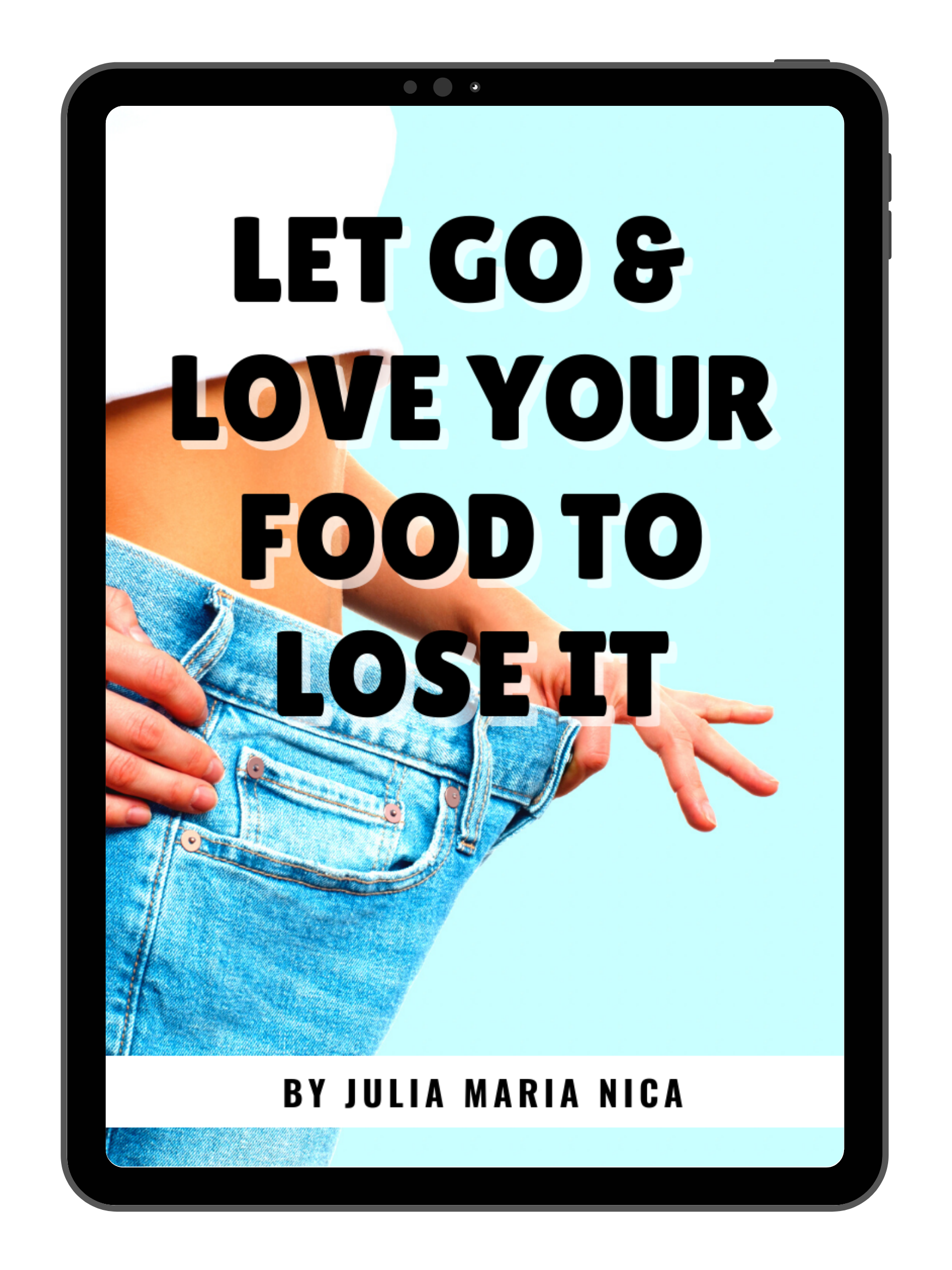 Grab The FREE eBook!
Love Your Body To Lose It
Strengthen your body image mindset!
Learn about stress & how to reduce it.
Learn to love your body & lose weight by loving your fat!