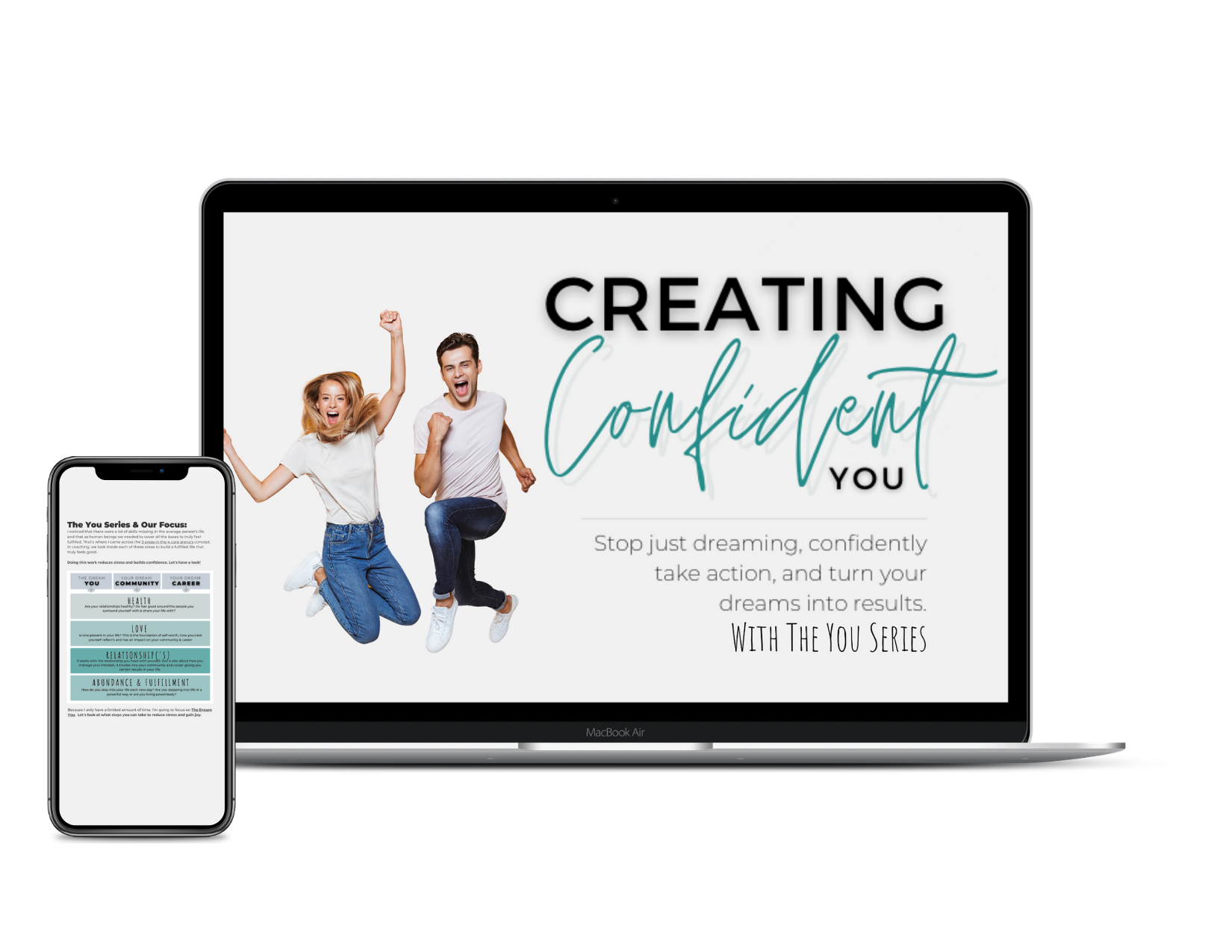 It's Time To Build Unshakable Confidence & Take Action Toward Your Dreams…
Creating Confident You: This is a 12 week, 1:1 coaching program, that helps you to build, new-found powerful confidence. In this program, you, stop just dreaming and confidently turn your dreams into action.
Does this sound familiar to you?
You have desires in your life but you lack the belief that you can accomplish anything.
Stress bogs you down. You're overwhelmed and exhausted. Whether it's family, relationships work or financial stress. You don't know what to do to make it stop.
You want to have better relationships. Feel confident when you communicate with other people and successfully set boundaries but you don't know where to start.
You feel like people around you have great success but you're struggling with getting ahead. It feels like the world is passing you by.
You struggle with taking action and experience a lot of fear when it comes to your dreams and desires. Perhaps not even feeling worthy for them.
You also struggle in keeping your mindset positive & in check. Your inner dialogue doesn't support your confidence or your dreams.
Getting what you desire in your life does not have to be an uphill grind…
Now, what's possible for you:
Imagine knowing the exact tools that you need to build unshakable confidence and build self-trust.
You can have a clear understanding of your direction in your life and

create a vision for your life, in which you experience more fulfillment.
Imagine being able to communicate successfully with the people around you, to know your boundaries and be able to successfully set them with other people.
Classify exactly what's important to you.
Create a clear purpose, feel grounded in who you are.
Gain instant self-worth for your dreams, step into your power, start manifesting and attracting what you desire in your life.
Create a mapped-out plan for your life that that proven to work, in which you start taking action instantly.
Obtain 12 weeks of accountability that will change your life, perspective & give you freedom of mind.
What Clients Have To Say: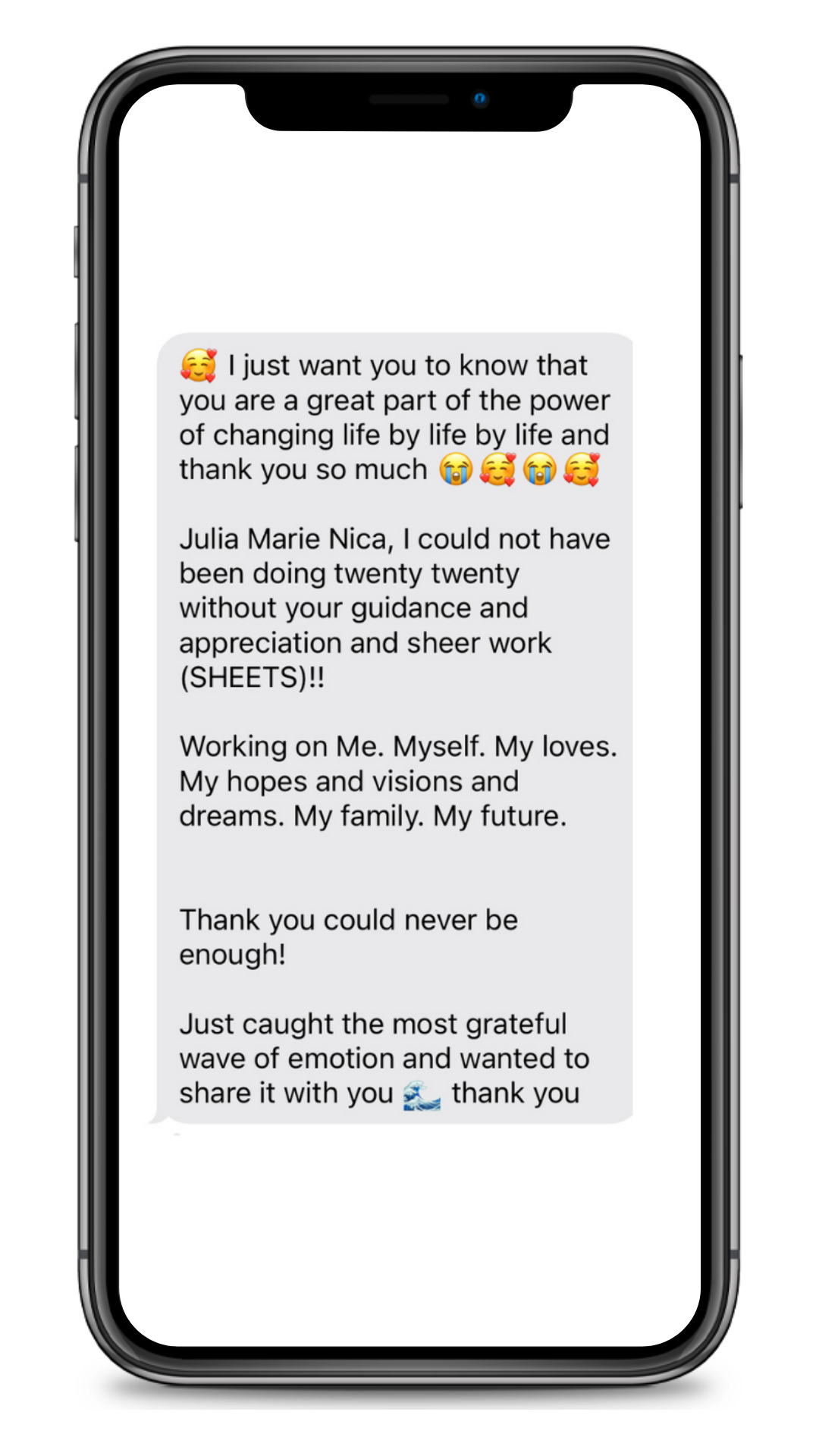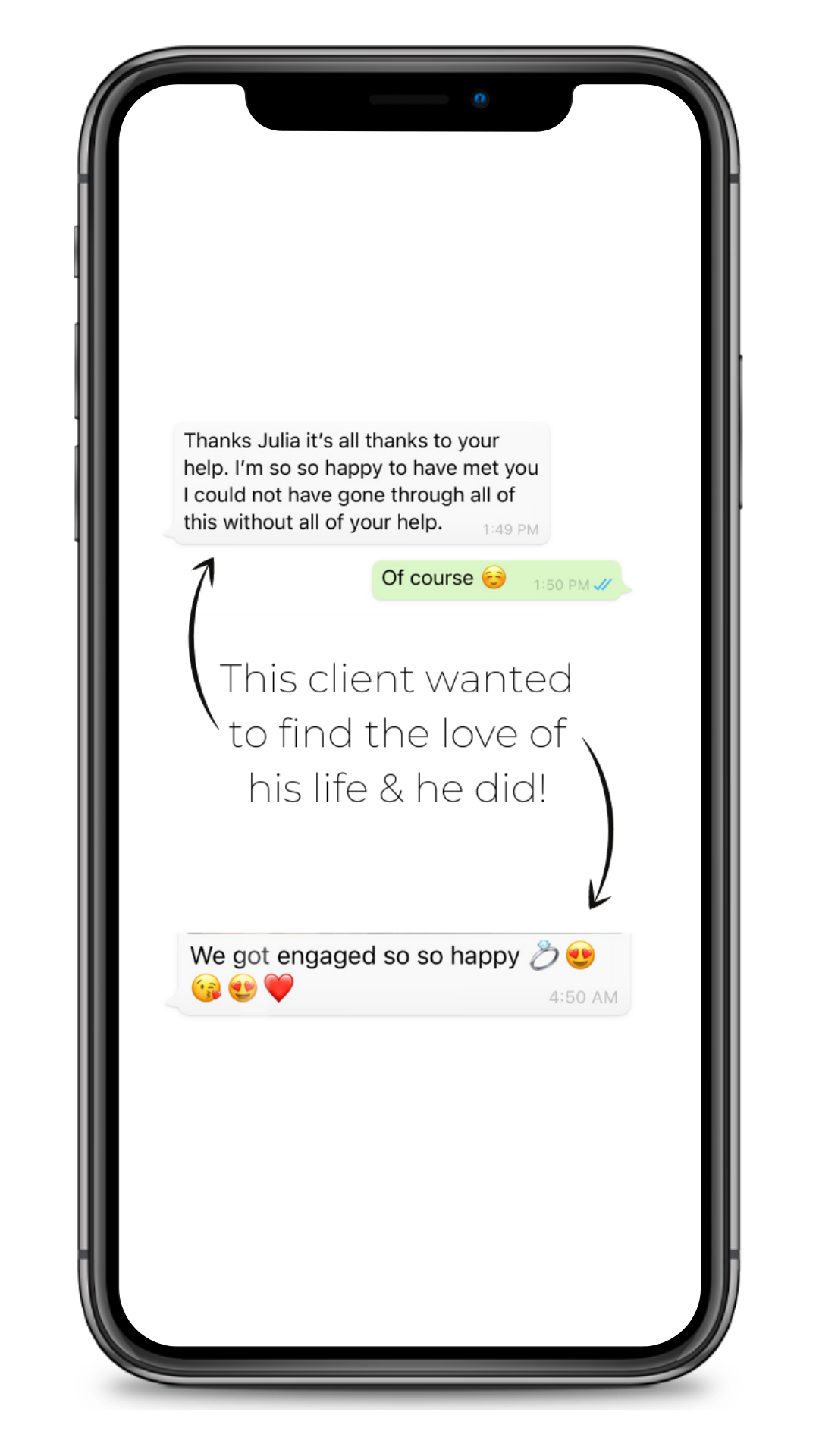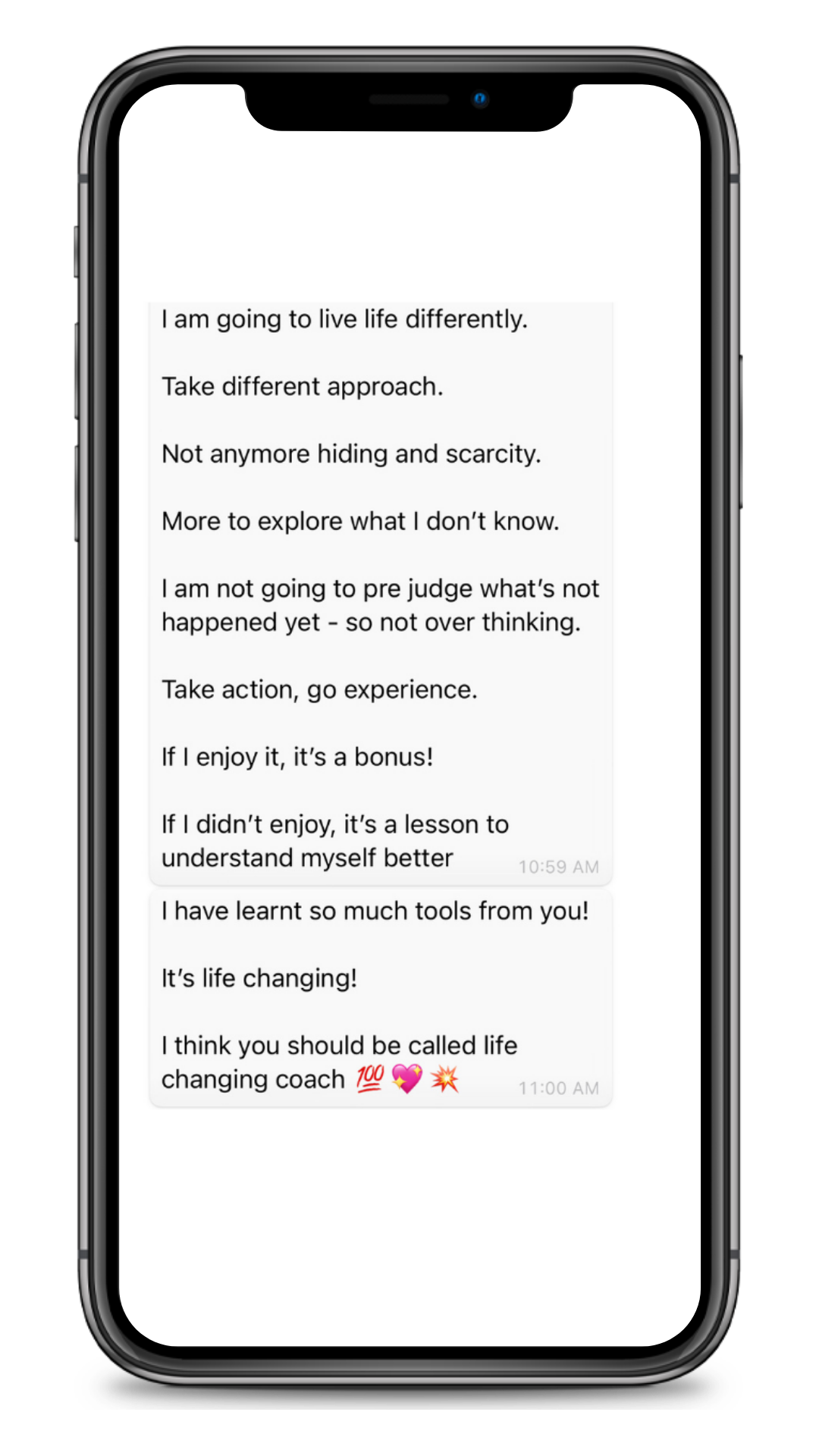 Now Accepting New Applications!
Welcome to
The

Creating
Confident
You
Program
Creating Confident You is a 3-month 1-1 coaching program tailored to allow you to step out of your own way to help you stop just dreaming and confidently take action in your life. 
Lifestyle Recalibration & Accountability Throughout Program:
Focusing on lifestyle recalibration is important (unlimited access via text & email). I am there with you to work through any breakdowns; answering any of your questions gives unlimited support and accountability during your program. We will personally track and calibrate your goal, so you see the success you desire.
Classify exactly what's important to you, and
gain clear direction:
Understand who you are, what's important to you and start making decisions for yourself in your life. It's imperative when it comes to building powerful self-confidence.
Build self-trust and self-worth
that's powerful and uninterrupted:
When it comes to your vision, dreams and goals, it's important to have self-trust and self-worth. We work on your perspective about your life and the limiting beliefs you have about yourself.
Create a
clear purpose for your life
and step into it powerfully:
Feel on purpose with everything that you do. We teach 3 types of purpose that are implemented in 3 different areas of life. Being proactive and clear about where you are in life and what you're doing is imperative for your confidence.
As a result, learn to
communicate and set strong boundaries
in relationships:
Successfully communicating boundaries and creating new possibilities and win/win relationships is so important. We focus on covering your relationships in creating confident you because we found that the individual's relationships have a massive impact on their confidence level.
Create a strong vision
for your life and as a result experience more fulfillment:
In Creating Confident You, you will own new dreams, create a vision for your life, this creates fulfillment in your life and allows for alignment to happen.
Learn to guide yourself towards your dreams through
powerful intentions:
It's important to have dreams but setting goals and dreams without knowing the intention winning formula, is like running around in circles. We make sure you can attract what you ask for with ease and in peace.
Create a mapped-out plan
for your goals, vision & life that you start taking action to instantly:
Having dreams without a plan isn't an effective way to actualize those dreams. We focus on sharing a clear planning formula that's effective and teach you the tools you need to know to build confidence while you plan and take action.
Gain
freedom of mind
,
reduce stress and experience
peace:
In just the first session, 100% of clients experience this result. This program infuses your life with the right knowledge and clear action steps that you need to take to feel confident and excited about what you're creating!
Julia helped me discover so much about myself. Before the program, I felt stuck in situations, because I was not clear where I am at in my life, what to do to change my life, and where to start to turn my dreams into reality. After the program, I no longer feel bothered or upset about situations I struggled with. Because I am more focused on creating my life and my future, so much to learn and to grow. ow the energy I get from life feels that everything is coming together, and I feel so hopeful, positive, happy and excited about life and future! I've always dreamed of starting my own business but instead I just kept working a job I didn't love. I have enrolled in the interior design course, I will complete it in 2 years with a full time job (Applying for new jobs now), but I already know I will love it this new busy season of my life!! I feel excited & at peace! Thank you!? Lily! ❤️

Lilly

Oxford, London
Working with Julia has been one of the best experiences in my life. She really helped me the way no other therapist has. She allows me to see myself through new eyes. And gave me the tools to overcome my fears.

Marcus

Bus Driver | New York
"I can believe this time last year I was so overwhelmed and depressed. Feeling like my life was going nowhere I was so lost and didn't know what to do. With your help, I realized how important self-love is, investing time into my self-development and that It's ok to ask for help and not feel bad about it. Thank you so much for these important life skills and so much more you helped me with."

Noel

Los Angeles, California
Seeing the results I had received in just one week of following Julia's suggestions I decided that I would really like for her to help me further and to Life coach me, this has been to date the best decision of my life. Julias coaching, encouragement and her joy in helping others have transformed my life.

Gero M

Moved From Italy To London
"Julia changed the way I think when I come across difficult paths in my life and business career, It's always important to look at the big picture and stay positive. You will always encounter issues in the process of success and Julia taught me how to handle those issues with specific tools that I use and by having a clear positive mindset!"

Kevin

Quebec, Canada
Working with Julia always gives me a boost of energy and motivation. She has this energy that you just can't help but let inspire you.

Nick Romick

President, CEO/ Producer, VCGA Meet Up
Julia is the best advisor I've ever had. She possesses an incredible amount of patience which makes her an excellent listener. She is dedicated, goes above and beyond to help keep me focused in order to successfully accomplish the goals we set together. She is an encyclopedia of knowledge on how to strengthen the mind and body making her a valuable resource on the many ways an individual can help themselves transition into a more successful and happy lifestyle. She is a voice of accountability I've never had and always needed.

Micheal

North Dakota
Core Program Focus Area's:
Everything that we do in Creating Confident You focuses on building a well rounded, FULL and JOYFUL life.
The DREAM You:
Confidence is everything about how you see yourself, and who you are becoming. The foundation of Creating Confident You is all about taking a look at the following 3 areas of YOU!
Your HEALTH, how healthy is your mind and body?
Your LOVE level. Are you taking care of yourself first and foremost?
Your RELATIONSHIP with yourself, how do you treat yourself when you fall short?
Your DREAM Community:
Do you love the relationships that you have in your life? The relationships any individual holds has a massive impact on their confidence level. Community stands for the people that you're surrounded by, that matter to you, like your partner, spouse, family, friends, and other connections. We look at the same 3 areas when it comes to your dream community.
Community HEALTH, do you have healthy conversations with the people in your community?
Community LOVE, are you surrounded by a community that embraces one another?
Community RELATIONSHIPS, how do you hold the relationships in your community?
Your DREAM Career:
The average person spends 40 hours +, a week at work. Your career matters, it has an impact on how you feel about yourself. Everything that you've ever done for work fall under career! We visit the same 3 areas in your career, we first look at the health of you in your career. Then, we also look at your love for what you do. Lastly, your relationships at work.