5 Tips on How To Get More Time
Time has great value! With a few mindset shifts and a whole new perspective, you can work towards gaining more time! This blog is shifted towards people who want new opportunity. Are looking to work more on their own time! Finding their entrepreneurs spirit!
Intention:
I'd like to bring awareness to how intention guides you on autopilot every day. I know I have started my fair share of morning off… thinking "Uh, today's going to be a thought day." Or "Life is just not working out in my favour lately." "I don't have enough time in one day" What are often the results  I would get soon after? My day gets worse, something bad happens or I'm simply not finding the joy in my day. I really don't have extra time to do what I enjoy! The more I focus on being nitpicky about a negative conversation at work or being unsatisfied with my boss or every word/through I process play as an intention set in my life. On the contrary, I can wake up and say "today is going to be a great day." And everything works in my favour. Good things happen.
Understanding intention and clarifying it in your life is extremely powerful. Observing your own behaviour, thoughts and feelings can be a powerful tool for you in your life and business.
Taking control and purposely setting an intention in your life is powerful!
This is one of my best tips for success in life.
Opportunity:
We live in a time and age where anything is possible. it's becoming more and more simple and there is no shortage of finding your answers. Opportunity is one of the greatest assets to attaining more time in your life. Any direction you choose to look in. From selling your service on Fiverr, selling t-shirts on Teespring, starting your own website with a matter of dollars, just building your social media and making money through social media, selling affiliates on Clickbank or customizing and creating your own product and selling it with the power of Amazon. Just starting a blog and talking about your fav. products and everyday life. Taking and investing your savings. You can start with as little as 20$ – 1000$.
We are all lucky to live in a time where a lack of opportunity is not the challenge but too much opportunity can easily be distracting. What happens if you don't know what's out there? You know you want something new, and you most definitely want more time and money?
That leads me to my next piece of advice.
Ask:
I believe this is an infinite power in the universe whether you call it God, the universe or the source. The questions you ask are always answered, the world provides you with answers always. I encourage you to have more conversations with yourself. If you are a coach and want to make more money on autopilot. Ask "how can I monetize my gifts to still coach others but also have more time?" You will find that the world begins to answer you. Sometimes you'll come across a video or someone mentions something.. you can even end up talking yourself into your own idea's.
"How To Get More Time?" "What are my options?" "Where do I begin?"To get your answer you must ALWAYS ask. Asking is the first step.. the more questions you ask the more clear it will become to you in time.
Part 2 of ASK:
Ask people for help, direction, support. Most people want to give but they often don't know how to give or what to give. So by asking you are creating more opportunity for yourself and a bond with those you are asking for help. I always say " create a cookie trail for yourself to get to your answer or find what you are looking for." Meaning.. the first person you may "Ask" may not be able to help you but they have a network and the power to direct you in the right direction this is something you have to "Ask" for as well.  "Can you point me in the right direction." They may not have an answer for you right away but in time your connection with that person can pay off. You never know who they end up meeting and sending your way.
Automation:
The power of automation is giving millions of people more time to do what they love. From automatic social media posting, website posting. Client booking through google calendar to forms. There is no shortage of automatons online that can transform the way you go business grow your brand or create clients an opportunity for yourself. This is the number one way how to get more time.
Do It Now:
"I have a great idea!!!" When time passes passion fades and excitement fizzles. Whether you are posting on your site sending out an email, calling a client or posting a blog. DO IT NOW. Don't let your passion pass cause it won't be the same later. Don't over analyze what it's supposed to look like and just get it out there.
Practice acting on instinct.. and don't let that time pass. Because when it does.. it just won't be the same. Set yourself up for success and have the tools you need handy for your creation. I believe in you but more importantly, you must believe in you.
You must be your number one supporter and believe in yourself because there is nothing more tiring than convincing others to believe in you and it can always be a struggle. Train yourself to be fueled by laughter and unsupportive people. I like having people laugh at me and criticize me because it only pushes and drives me forward to make it happen. It's always surprising to learn how many people actually do support you in your endeavours and many times it's actually the not supportive story that's often replayed in the mind.
The Jones Effect:
The Jones get the whole neighbourhood in on the newest trends, but why? People are wired to follow the crowds… if the Jones is doing it then so will they! So always get a few people/close friends/ business partners supporting you on social platforms in networking groups and all or the above. Just get your closest friends to support.  Create a crowd around yourself of people supporting your cause and direction.
Make new friends who are on your path:  It's really difficult to succeed at something around unsupportive people who don't understand or support what you are doing. I'm not saying ditch the old one but I am saying find new ones who will support you, understand you and mastermind what your next project will look like. You would be surprised what hanging out with the right people will do for your creative mind. Ideas will begin to bounce off one another like no tomorrow and it will help you in your process as it will help the other person creating a win/win relationship.
Among the many great tips about living a great lifestyle, these are the best tips for success in life I have for you!
Lastly "Be Bold, Be Love, Be You" the more you find that power inside of you the easier and more exciting your journey becomes!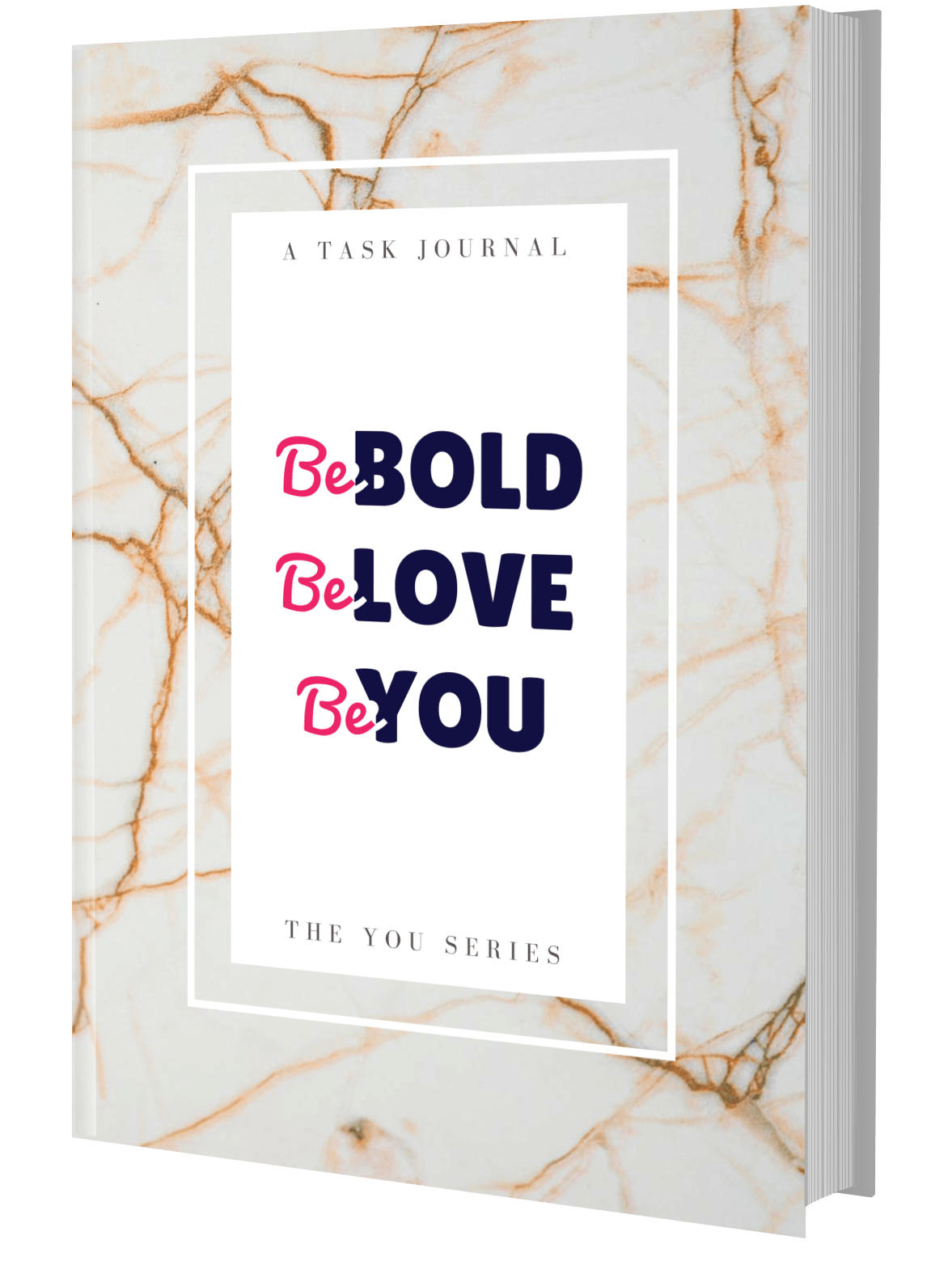 Want to feel more accomplished & fulfilled?
Get organized daily, by jotting down your tasks and planning out your day. Includes gratitudes, intentions & a few other short daily tasks.
Purchase Now
Connect With Us
Do you have any questions about this article? Email us your story and connect with us via email now!
Email Us Now